CANVAS BAG DRAMA
Merivale Campus
The Theatre at 36 Merivale Lane, is found by following the red arrows on the map below. We have footpath signage and there is parking on Merivale Lane and surrounding streets.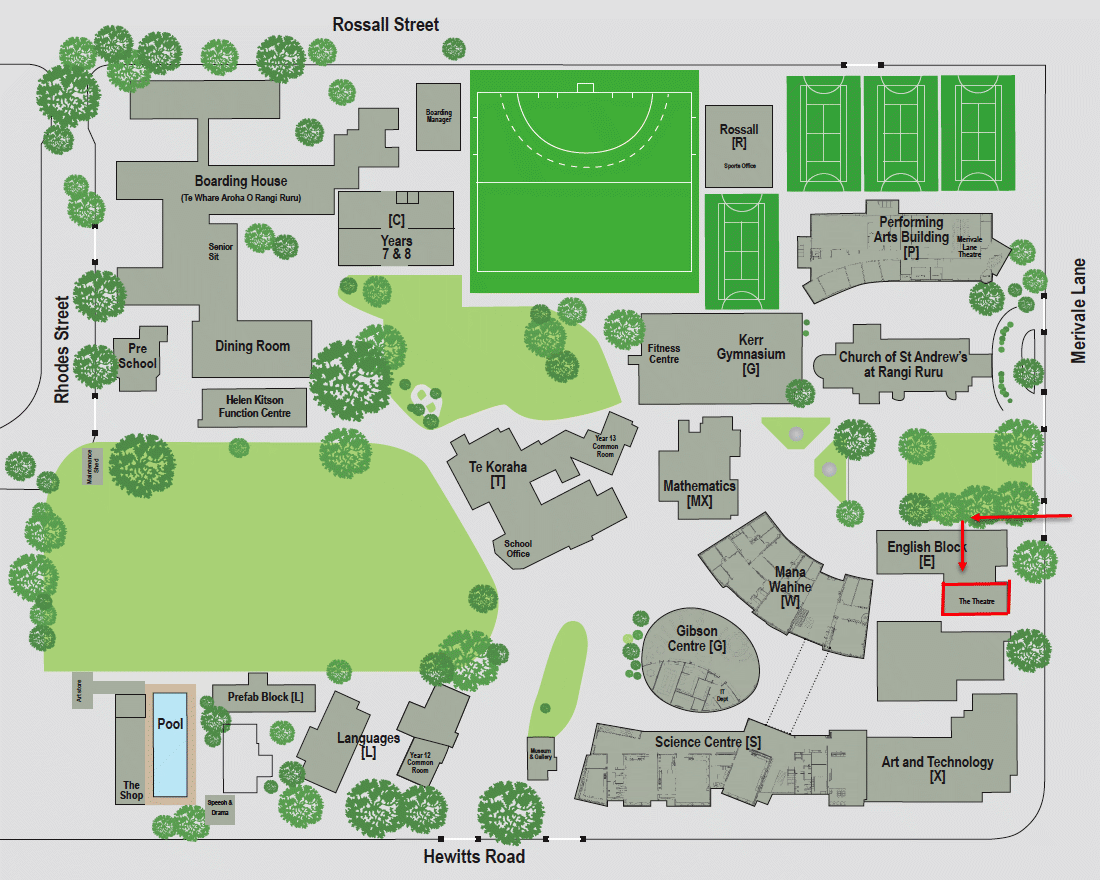 Merivale Thumbelina
Our youngest class for 5 - 7 year olds.
From the dusty desert to the depths of the ocean, let's go anywhere we want using our imagination!  Classes use myth and story, all designed to draw out children's natural inclination to play pretend while learning the basic elements of theatre. These pretend play scenarios promote significant cognitive and social development. Children are given opportunities to display joyful self expression using physical movement, voice, props and music. A class full of superheroes, pixies and dragon.
Weekly Schedule

Mondays 4 - 5pm or Thursdays 4 - 5pm.

Cost

$150 per term; Term 3 production surcharge additional $15.
Merivale Starfleet
An interim class for 7 - 9 year olds.
In this age group, pretend play is used as scaffolding through which more complex cognitive development can take place. Children learn how to develop and write scripts through improvising and devising. Regular performing and subsequent peer evaluation within the class time, allows vital interaction to occur within the "safe zone" of the drama environment.
Weekly Schedule

Mondays 5 - 6pm or Thursdays 5 - 6pm.

Cost

$150 per term; Term 3 production surcharge additional $15.
Merivale Quangle Wangle
Upper primary/intermediate class for 9 - 13 year olds.
This senior primary class moves from pretend play into symbolic. A range of activities sees participants using sophisticated role-play and script work as a way of exploring their own and the wider environment. Dramatic play in this group allows children to "make mistakes" and experiment — to be funny and serious, to practice again and again until they understand and perfect the role. In other words — learn how to think-on-your-feet when things go awry!
Weekly Schedule

Tuesdays 4 - 5.15pm or Wednesdays 4 - 5.15pm.

Cost

$165 per term; Term 3 production surcharge additional $15.